This past weekend JC and I attended our fourth Superman Celebration in the town of Metropolis on the soluth border of Illinois. Their unique annual carnival also plays host to plenty of tourists as well as Superman-related celebrities that the town invites to sign autographs and such.
Appearing in 2012: Cassidy Freeman! First known as Tess Mercer from TV's Smallville, she's now appearing in the new A&E series
Longmire
.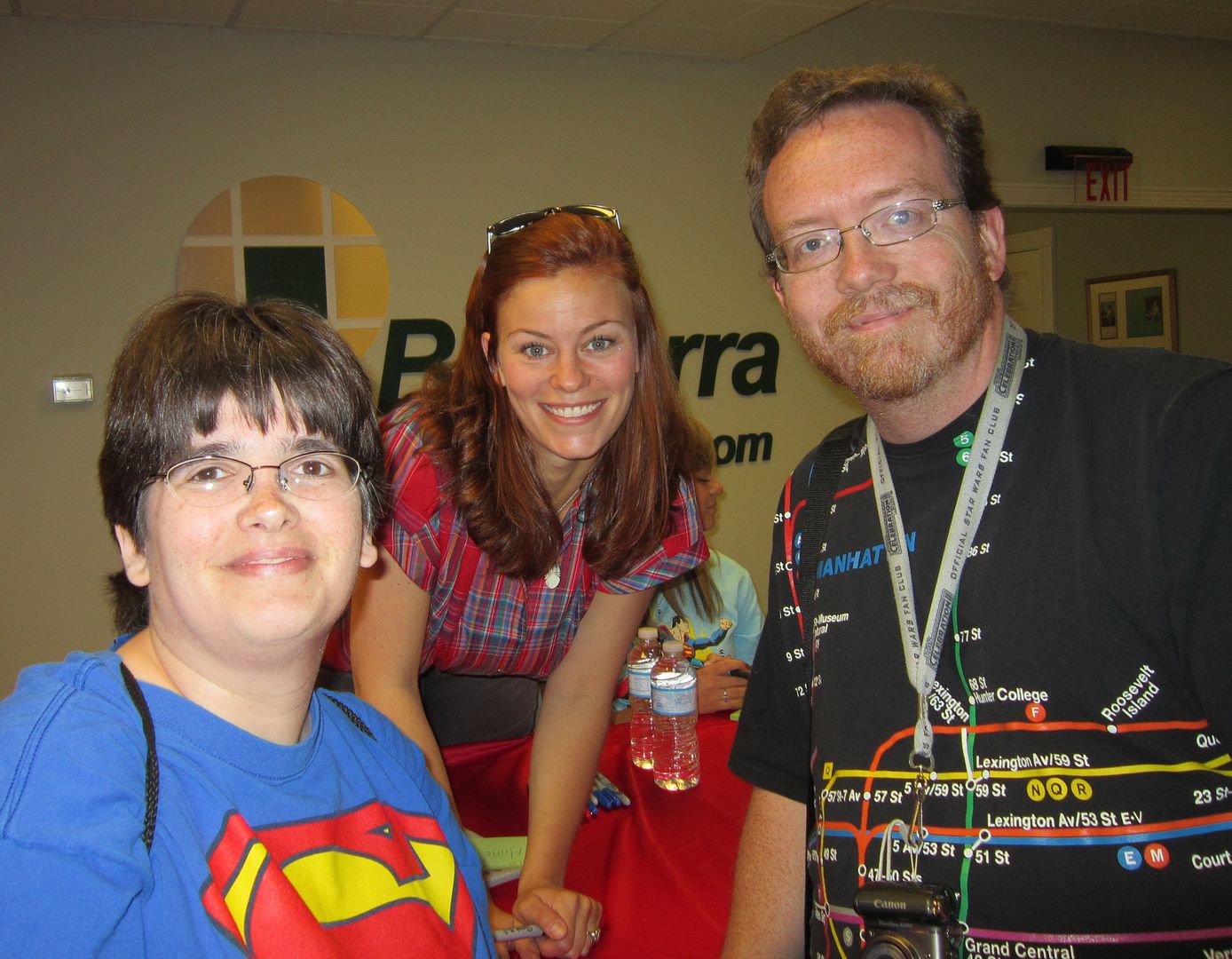 Also starring: John Glover! You know him as Lionel Luthor, the voice of the animated Riddler, the zillionaire Clamp from
Gremlins 2
, the network weasel from Scrooged, and more more more.
(Notice carefully how the volunteer who snapped this clicked the button at exactly the wrong time, missing Glover's devil horns behind my head and a facial expression that didn't make me look goofy. RAAAAAR.)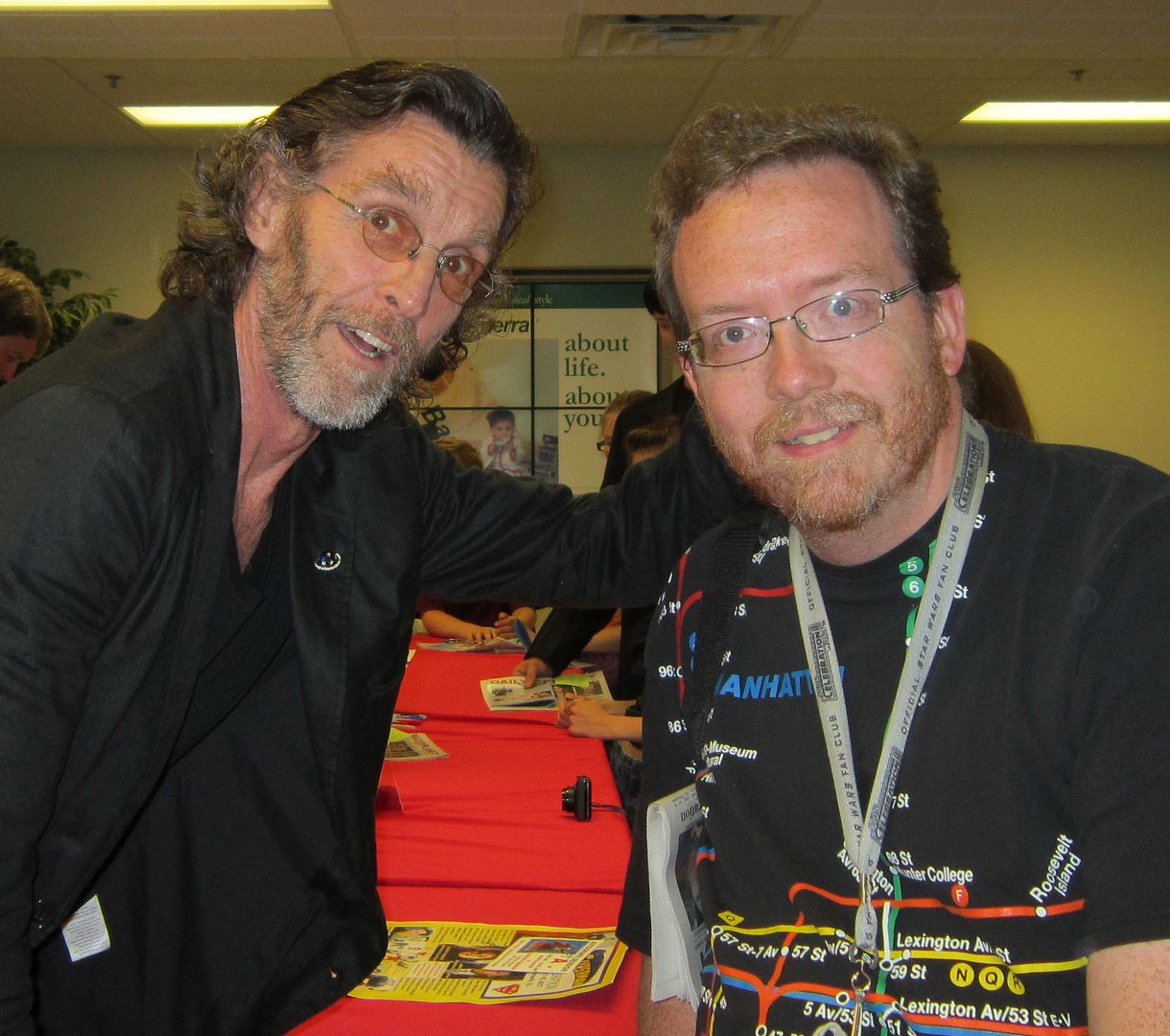 There were costumes a-plenty, of course. Fanciest were these official reps for DC's New 52, at least two of whom are professional models.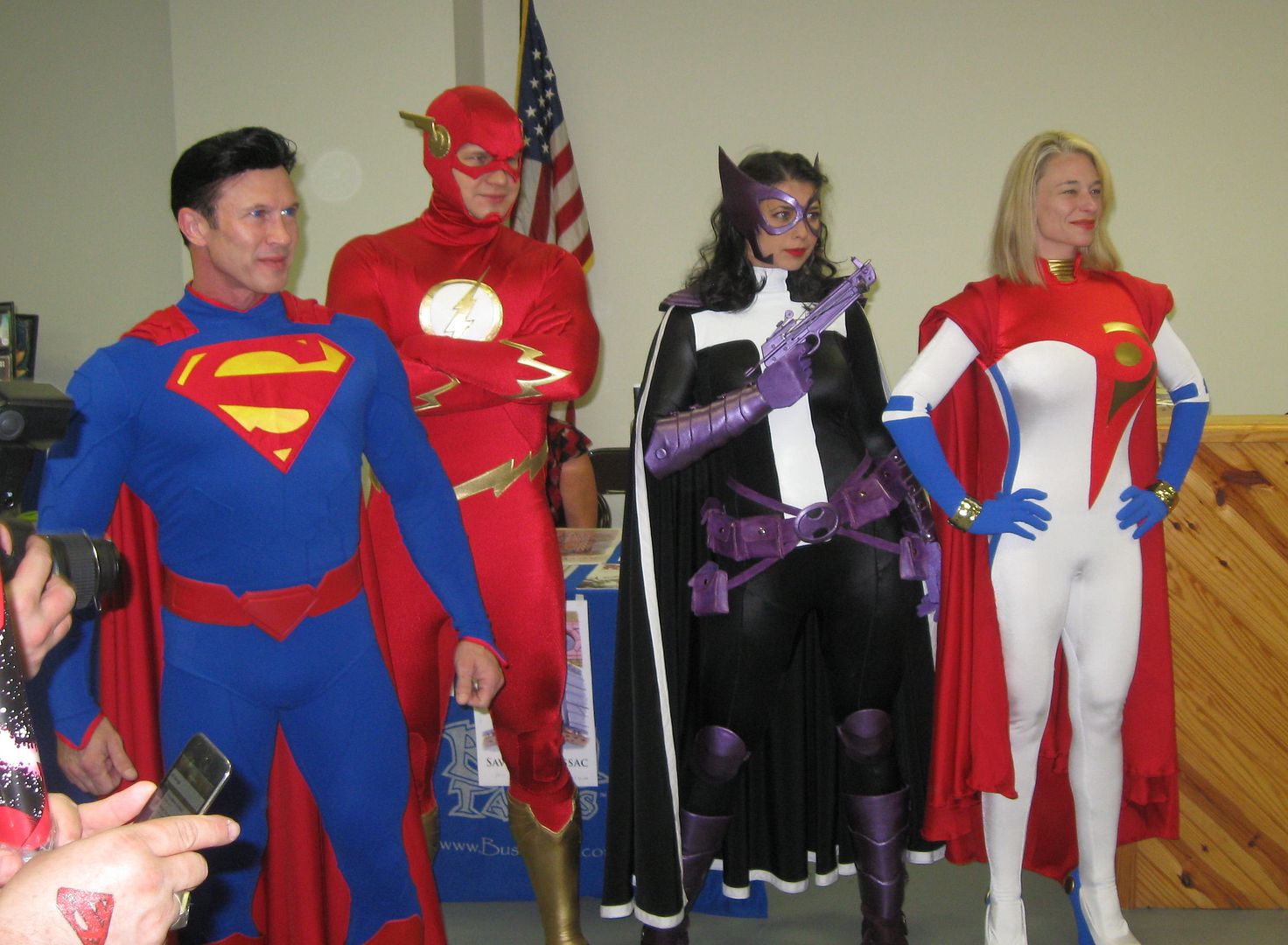 My least favorite was Powerballgirl (or whatever), a hired shill for government-approved gambling. Enjoy.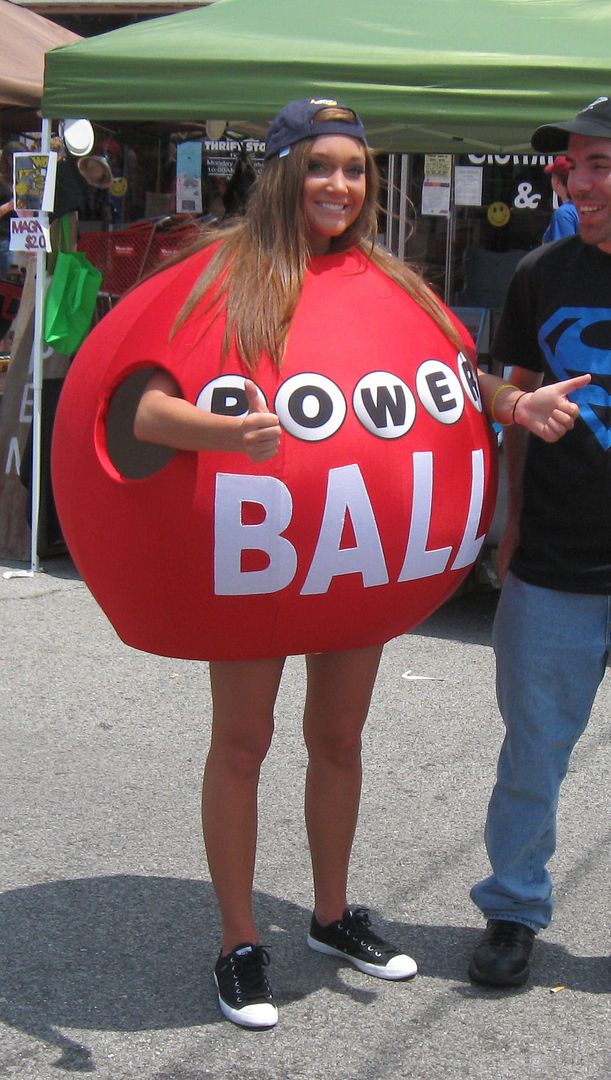 More pics and stories
are available elsewhere
, including pics of TV's Gerard Christopher, comics pros George Perez and Terry Beatty, and the mayor who cooked me breakfast.
Based on responses to recent picture threads, I wasn't sure an overdose was necessary here, but we thought we'd share the better photos here for fun. I wanted to add the Gerard Christopher photo as well since it's a nice pic, but it refuses to show up here. No idea why. GRRRRR.