...Why don't you just go ahead and explain it instead of being all cryptic, or is it a special secret?
If no one was interested I was just gonna save myself some effort.
Creed Bratton was the lead guitarist of the 60s/70s group
The Grass Roots
. Their most recognizable tune was "Live For Today" (I think) which can be sampled on that page as track #1, but they had quite a few hits.
On the show he often makes references to the hippie lifestyle he used to live (as well as mentions of things stereotypically associated with such like pot and other drugs, cults, musical festivals, being dirty, etc.), which I imagine he was a part of (or was at least very familar with) in real life. (One of my favorite comments by him was in the episode where they found half a joint in the parking lot and Dwight took it upon himself to "solve the case". He sat down with Creed, showed him a picture and asked if he could identify it. Creed says :"Yes. That is Northern Lights Cannabis Indica." Dwight: "No, it's marijuana." (The joke here is that NLCI is a
very
specific quality strain of the drug in question and only someone who was super educated on said subject would be able to ID it by sight.)
I also remember that he once told a story about having a drink with Bob Dylan and John Lennon, etc. Now I can't confirm that this ever happened (of course) but I think it's funny that it's
possible
it took place in real life.
So, as noted, the "background" of Creed's character is indeed based on the actor's actual life.
Here are some pics from a vinyl I have of an album by The Grass Roots (inherited from my Mother's collection). :
Creed on the far right: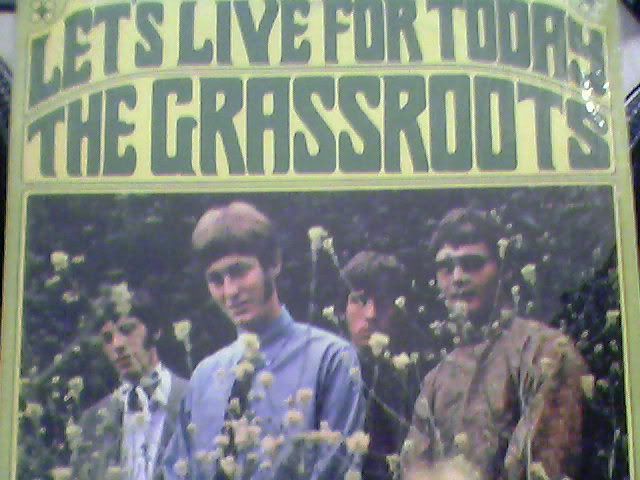 Creed on the right again.:
Creed in the middle (blurry pic, sorry).: