1
NumberSix's All-Time Greatest Photos
Posted by NumberSix , 05 March 2012 · 2,012 views
One of the fun perks of shelling out four bucks a month for a paid PhotoBucket account -- even though I'm in no way a professional photographer, and my conscience says I should take a single photography class before even referring to myself as an amateur photographer -- is access to your daily statistics, up to two weeks' worth at a glance. You can see which of your photos are most beloved or stolen by others, and which sites are linking to them for the most hits. I'm annoyed that PhotoBucket only provides me with the base domain names and not the specific threads or pages into which my photos are embedded, because I'd be curious to know how they're being used.
Of all the hundreds of photos JC and I have posted over the years, three in particular remain perennial favorites among anonymous Internetters.
Number three:
from
my GenCon 2009 photo parade
: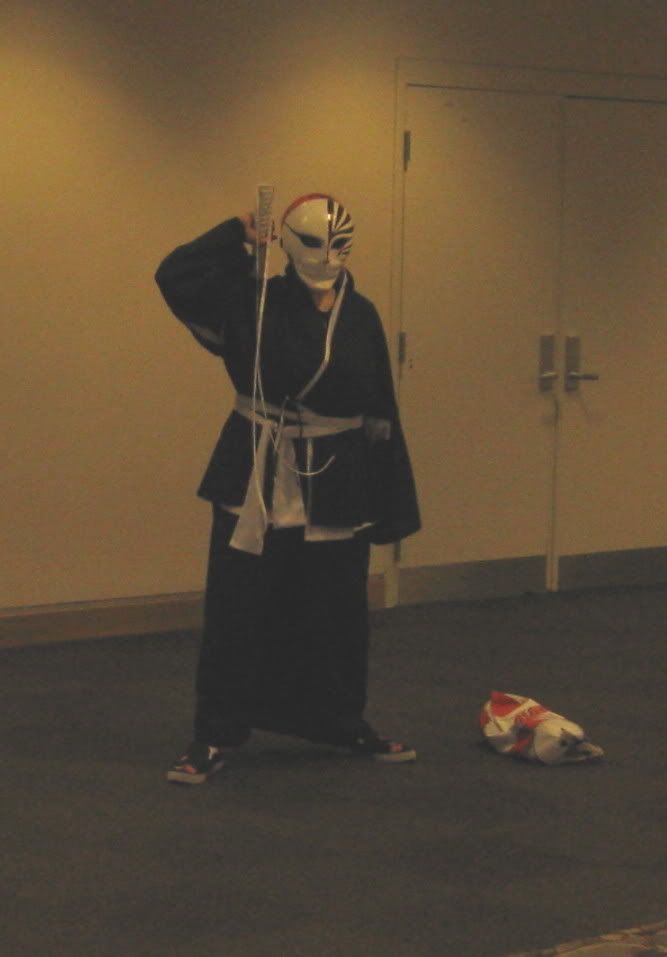 I knew nothing about
Bleach
or Ichigo when I uploaded or posted this (special thanks to our own Jaycie for educating me). I suspect my generic photo caption of "Anime Swordsman" draws lots of kids looking for reference photos for their art-class free-topic projects.
Number two:
from
our 2009 South Dakota vacation
: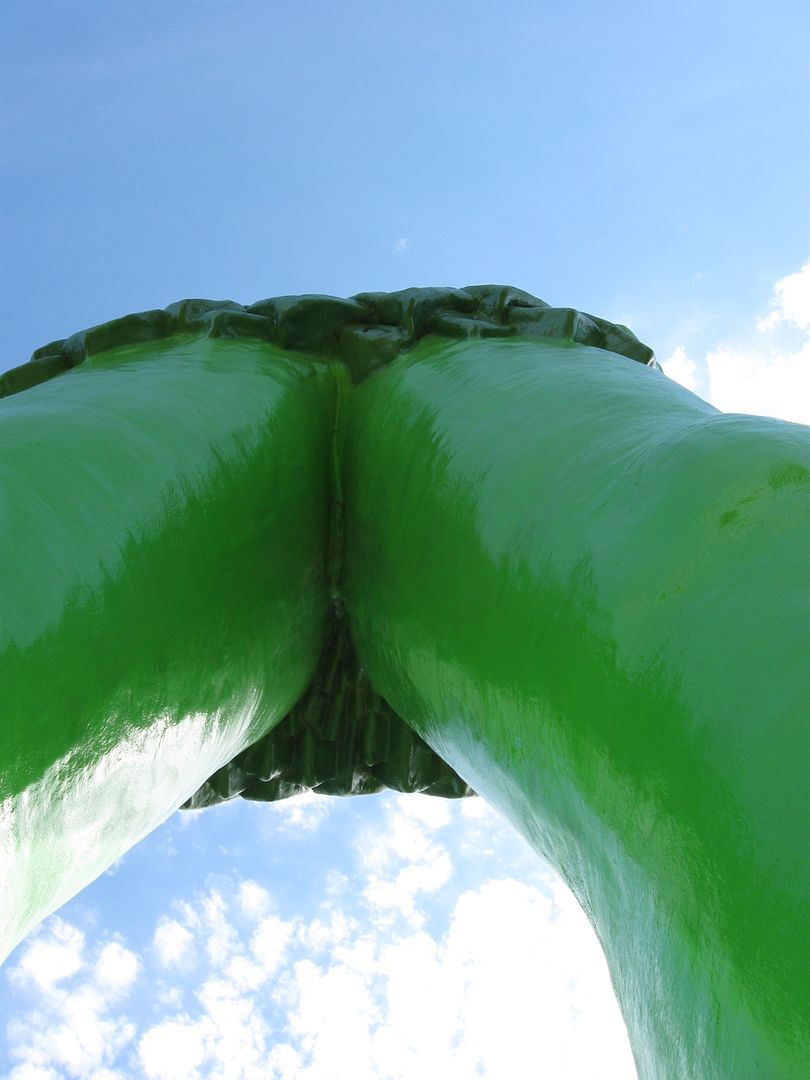 Men do love their gay statue porn. I refuse to believe ladies are craving a piece of this. Blame the town of Blue Earth, Minnesota, for enabling veggie-spokesman fetishists.
Number one:
also from the South Dakota vacation: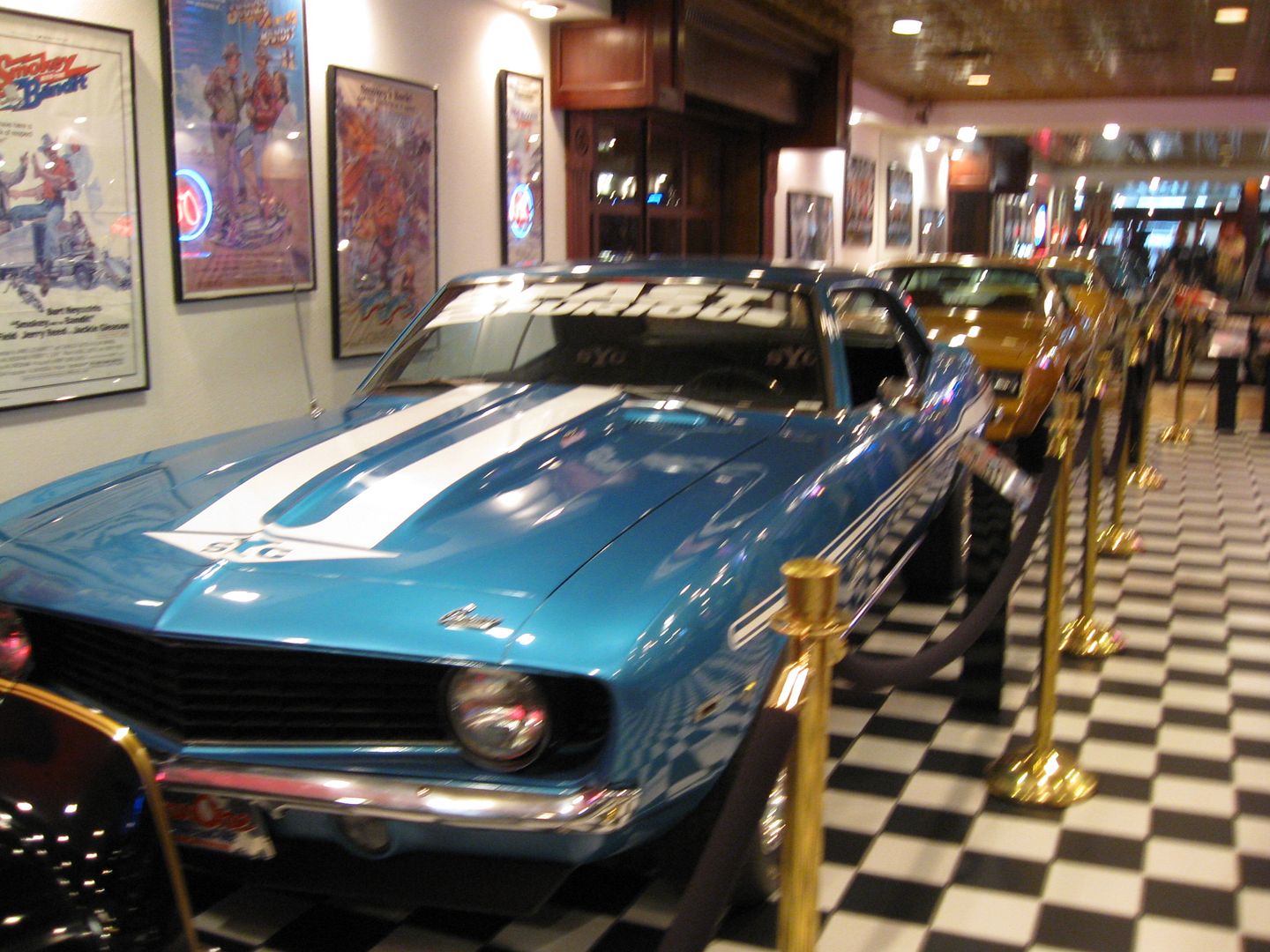 I took several forgettable pics of famous movie cars at Deadwood's Hollywood Museum and Casino. My brief glance at the Fast-and-the-Furious-Mobile isn't even fully focused. Internetters don't care. They won't stop viewing it. Besides just Google, Nightly, and PhotoBucket itself, my stats say this photo has also been coveted via Blogspot, kilometermagazine.com, triplezoom.com, and especially turbonines.com, whatever that is. Has this car been so rarely sighted in the wild that my shot deserves to be so treasured, even 2½ years after the fact? I don't get it.
I regret this list only goes back as far as my PhotoBucket registration date. Prior to fall 2008 JC and I used to upload our photos to the free Nightly.net FTP space that she received as a perk of her Community Supporter membership. That perk was eliminated at some point without our knowledge -- possibly with Nightly's conversion from UBB to IP.Board -- and thus our FTP space was wiped out with one sweeping, silent stroke. Prior to
that
, we used AOL FTP space for our earliest photos, but that benefit and its contents were likewise vaporized when AOL merged with Time Warner and became a free service bereft of multitasking properties.
We still have hard copies of all our past photos, but I miss having easy online access to them. JC scrapbooks them nice and pretty, but they're harder to share across the miles that way.