1
Whose House? MY HOUSE.
Posted by NumberSix , 25 December 2011 · 632 views
Christmas has many traditions, some of which I've never tried. I've never burned a Yule log because I've never had a fireplace. I've never made eggnog because I can't stand alcohol and most commercially sold eggnog-flavored products haven't wowed me. I've never bought an advent calendar because it never occurs to me.
This year I was given the chance to sample a tradition previously untried in my life. Behold my very first attempt at decorating a gingerbread house: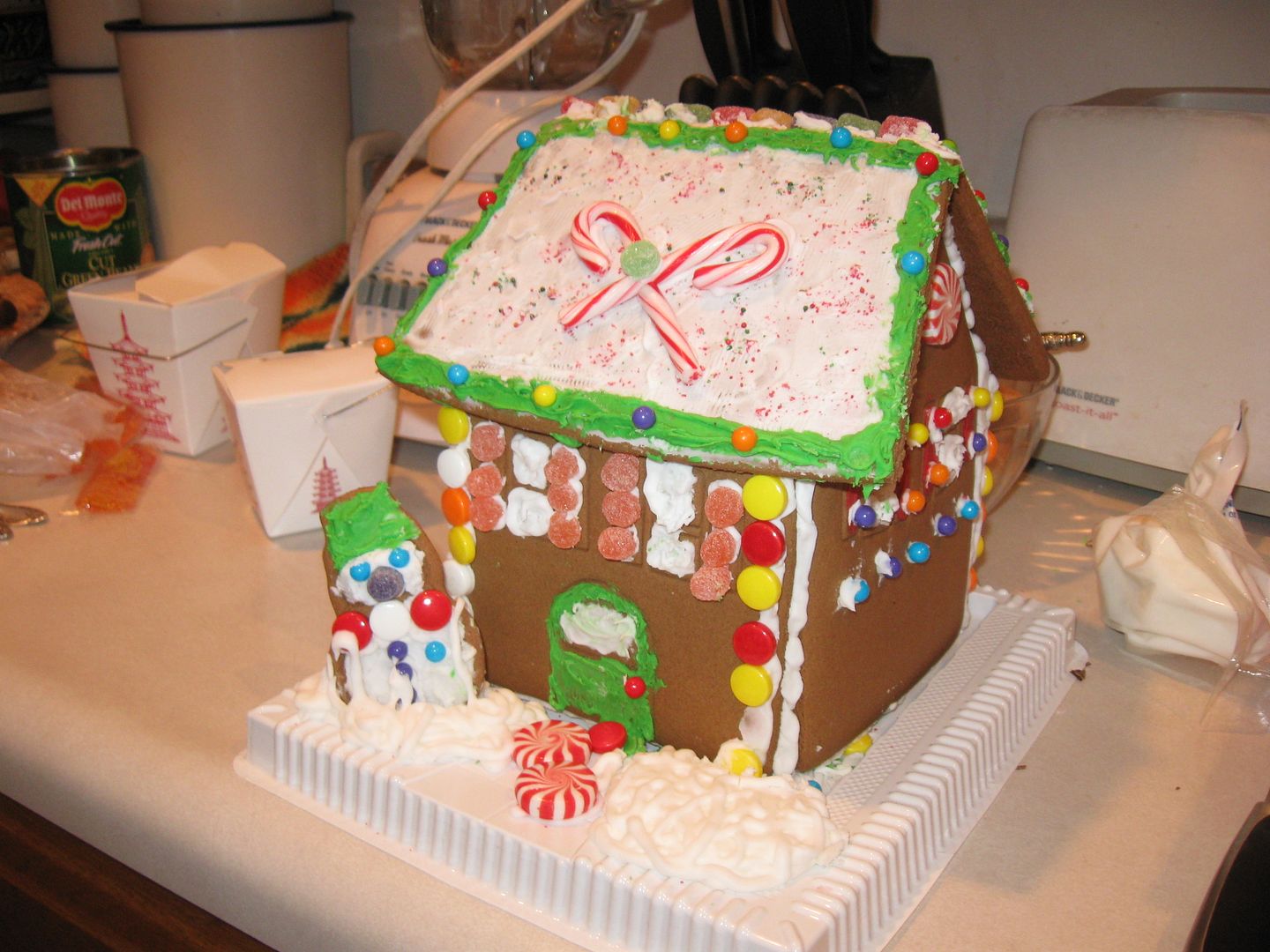 This was the result of an ostensible morale-boosting team-building exercise at work. Two large departments were divided into teams of six, who were each assigned a gingerbread house kit without instructions and given 45 minutes to decorate it to the best of our ability. The kit came with a pittance of fruit-flavored candies and much more icing than we thought, but we were allowed to bring in our own accessories and additions that day if we so desired. The winners would receive free movie passes and some fancy brownie or cookie mixes.
Of our team of six, three refused to participate because they allowed their workloads to intimidate them all into shameful humbuggery. We remaining three had zero experience with gingerbread houses. We gave it our best shot anyway.
Obviously we didn't win. The winners of the contest had all six of their assigned teammates participating, at least two of whom were mothers with accomplished baking skills. And one of them brought her personal giant Tupperware tub full of cake decorating tools and condiments.
When we were ordered to take our houses home, both contributing teammates refused it. I wasn't about to offer it to any of the three copout losers, so it came home with me as the culinary equivalent of the Charlie Brown Christmas tree.
Someday it might be fun to try one of these at home --preferably with some decent tools, a lot more time, and perhaps some YouTube tutorials. If we do this again at work next year, we need stiffer ground rules to level the playing field, and some teammates who don't suck.